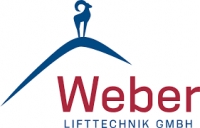 Weber Lifttechnik GmbH
Germany
| Manufacturer
Company Description
Lift control engineering, our passion

Weber Lifttechnik GmbH was established in Oebisfelde in 2001 by engineers and technicians with many years of experience in lift control engineering.

We strive to develop, produce and deliver innovative control systems for the elevator market.

In the year 2002, we relocated our company office to the Königslutter business park. Our focus with an initial workforce of 33 was on the electronics/electrical engineering, leaving the metalwork to external specialists. This focus on our core business has proven its value to this day.

In 2008, we expanded the production space from 1,200 m² to the 2,000 m² of today. With a current workforce of 46, we are supplying lift companies around the world, with a focus on Europe. Our delivery portfolio ranges from simple standard controls through to customized special systems.
Business Type:

Manufacturer

Number of Employees:

11 - 50 People

Year established:

2001
Contact Details
Location:

Fallersleber Str. 12 38154 Königslutter,
Germany